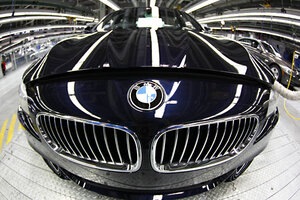 Micheala Rehle/Reuters/File
8.

Susanne Klatten

Net worth: $13 billion

Wealth source: BMW, pharmaceuticals

Overall Forbes rank: #59

A trained economist, Ms. Klatten holds stake in a variety of industries, including a large share in the automaker BMW, a controlling share in the chemical manufacturer Altana, and shares in wind power, graphite and carbon production, and agricultural innovations. According to Forbes, Klatten is the richest person in the world whose money was made primarily in the auto industry, having inherited a large stake in BMW from her father. She lives in Bad Homburg, Germany, and is married with three children.