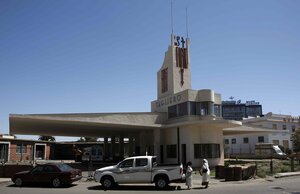 Radu Sigheti / Reuters
9.

Eritrea [£1.41/L] - $8.70/gallon

Eritrea, a relatively new nation that attained independence in 1991, is one of the world's poorest countries with one of the world's most repressive governments. The leadership maintains dominance over virtually all economic and political activity. 24% of its GDP and 17% of the workforce are engaged in rain-fed agriculture, and is dependent on imports. Eritrea also has a low per capita petroleum consumption ranking, at 168 out of 215 countries.