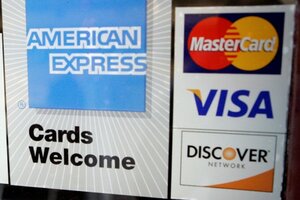 Paul Sakuma/AP/File
2.

Compare credit card offers online

Even though you've turned 65, chances are that credit card offers are still flooding your mailbox. Consumers received 5 billion pieces of direct mail last year, by one estimate, up from 3.6 billion in 2010. Do yourself a huge favor and ignore all those card offers you receive in the mail!

Not only are there generally better deals to be found online, but it's also much easier to compare credit card offers side-by-side and make a more educated decision about which card is the best fit for your personal needs.