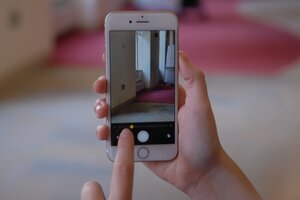 Owen Mortner/The Christian Science Monitor
2.

Use the magnifier feature

Even if you're not a detective, being able to see things up close is a valuable asset. Apple's iOS 10 introduces a new addition to its Accessibility options.

Head to Settings > General > Accessibility > Magnifier and swipe the Magnifier switch on. Then, simply triple tap on the home button, which will open up the camera with a special zoom slider that lets you see things much more closely than the standard camera zoom.