Swedish Princess to marry NY banker: Another royal wedding coming
Swedish Princess Madeleine – fourth in line to the throne – will marry US-British banker boyfriend Christopher O'Neill. A royal wedding is scheduled for next summer.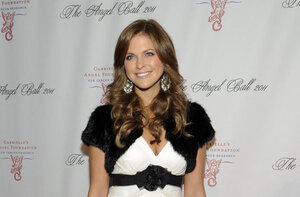 Evan Agostini/AP
Another royal wedding beckons in Europe: This time it is Sweden's Princess Madeleine who is getting ready to tie the knot.
Madeleine and her American-British boyfriend Christopher O'Neill announced their engagement on the royal palace website this Thursday.
RELATED: Top 5 bullying myths - What you don't know about bullying
The 30-year-old Madeleine is the youngest of King Carl XVI Gustaf and Queen Silvia's three children and is fourth in line to the throne.
The tabloid Expressen reported early Thursday that Mr. O'Neill, a 38-year-old financier she met in New York, had proposed to the princess, and the couple confirmed the news in a brief video clip posted on the royal website.
---