The Disney Princess divide: The next mommy wars?
(Read article summary)
The Disney Princess phenomenon is defining life for American girls – and that, parents say, is either really cute, or really concerning. Could princess wars be the next mommy wars?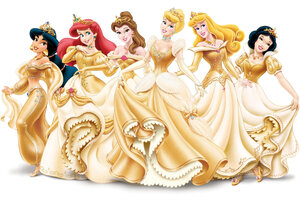 Business Wire
So, what do you think about the Disney Princess phenomena?
We ask, because according to Rebecca Hains, an author and academic who is working on a book about princess culture in America, the "princess wars" may well be the "mommy wars" of the 2010s.
Haven't heard those terms before?
"Mommy wars" is a phrase that started to get a lot of attention in the mid 2000s, and described the tension between stay-at-home moms and mothers who went back into the workforce. According to the mommy wars concept, American women are really judgmental about how others manage the career-parenting balance. The stay-at-home moms think the working moms are abandoning their kids, or at the very least missing out on what matters in life. The career moms think that the stay-at-homes are anti-feminist and, well, boring.
That's the theory, at least.
There are some critics who think the mommy wars phenomena was media driven, and that mothers tend to be far more supportive of each other than divisive. These critics believe the whole mommy wars concept is passé, a relic of the Brangelina, pre-YouTube era.
Indeed, take a tour through the world of parenting websites and mommy blogs today, and people seem to be bending over backwards to show their acceptance of anyone who is just trying to figure out this crazy, overwhelming, joyful, exhausting thing called motherhood.
---