Disney: No more junk food ads for kids; and Mrs. Obama backs it
(Read article summary)
Disney plans to junk the junk food ads in kids' TV programming. Anti-obesity crusader, first lady Michele Obama, will be at the announcement today to endorse the move.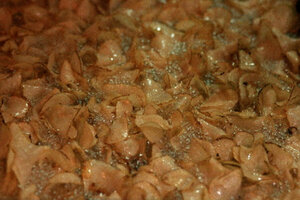 Melanie Stetson Freeman/Staff/File
No more Cheetos for Cinderella.
Walt Disney Chairman and CEO Robert Iger says he is planning to announce later today that by 2015 his company will advertise only healthy (or at least healthier) foods on its kids-focused television programming.
That means items such as Kraft Lunchables meals or Capri Sun drinks – existing advertised products – may no longer be promoted on the Disney Channel, Disney XD, Disney Junior, Radio Disney, Disney.com and Saturday morning programming for kids. (Disney owns ABC.) Also on the outs will be any number of sugary, sweet, nutritionally vapid candies, cereals, and fast food items, although "healthier" versions of these items may still make the cut.
The company will also reduce the amount of sodium by 25 percent in kids' meals served at its theme parks, according to press reports, a move that puts it in line with other public health efforts targeting American sodium consumption.
---