A six-year-old bully? Really?
(Read article summary)
Can a 6-year-old be a bully? The bully label is sweeping the country, and any act of childhood unkindness becomes 'bullying.'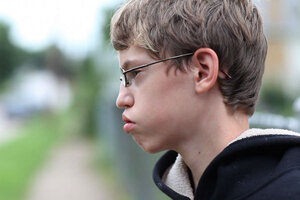 The Weinstein Company/AP
Ok, folks. I'm about to go on a bully rant here.
But first, to give you some context, check out this news tidbit coming out of Texas this morning:
A district attorney's office is investigating a mom's complaints that teachers at her 6-year-old's San Antonio elementary school publicly labeled her son a bully, and then told the rest of the class to line up and hit him to "teach him a lesson." The 24 other kids then proceeded to wallop little Aiden Neely, whose mom says he had been simply cutting in line.
He wasn't physically hurt, mom Amy Neely said, but he certainly suffered emotional damage.
"My heart stopped, my stomach was in knots, I was in shock, I really was," she told the local television station. "I just couldn't believe a teacher would do that."
Um, yeah.
Because... it's crazy. (Even if I know a few teachers who wish they had thought of it first.)
Now, it would be easy for me to continue this post by writing about how bullying is bad, but how it's also seriously misguided to teach kids that violence is the correct response to violence. Blah blah blah. (And that's apparently the message Neely's school is trying to send; it has apparently fired one of the teachers involved and put the other on administrative leave.)
But that conclusion only scratches the surface.
The deeper issue, I'd venture, is the "bully" phenomenon sweeping America.
---