The Eat Pray Love effect: Prom vs. Machu Picchu
Part 5 of a Monitor cover story about how families hit by the Eat Pray Love effect leave it all behind. But it's not all paradise, such as when the prom looms larger than Machu Picchu.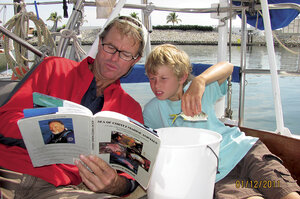 Courtesy of the Brown Family
Pulling up stakes and leaving it all behind may be the dream of everyone from the first-grader chafing at the bounds of school and parents with work stress, but extended travel is not all Eat, Pray, Love, as the gauzy movie may have suggested. Traveling together 24 hours a day, seven days a week can present challenges for even the closest of families.
Tara Russell, a San Francisco-based certified life and career coach specializing in long-term travel, tells her clients that extended travel is not the solution to family dysfunction: "Whatever is dogging you here will dog you 10 times more on the road."
For example: A missed prom might trump Machu Picchu in one family member's mind, or a flat tire in a windstorm might spark a family spat.
---