Public radio host Krista Tippett on kids and the meaning of life
(Read article summary)
Krista Tippett, the public radio voice on faith, talks about parent responsibility to engage the inevitable questions kids have about the meaning of life.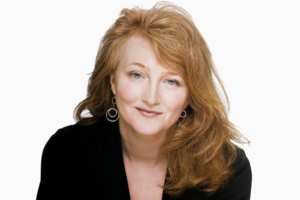 Photo by Ann Marsden, courtesy of "On Being"
Whether it's in the cozy twilight of a bedtime tuck-in or the supermarket checkout line, kIds will surprise parents with the "big" questions: Why am I here? Where did Grandma go when she died? Where does evil behavior come from? The longing to find meaning in life seems innate.
Finding the words to explain these things to an impressionable three-year-old, a skeptical adolescent, or even your adult self can be unsettling.
Modern Parenthood had a conversation about this with Krista Tippett a mother, journalist, and founder and host of public radio's "On Being," a weekly exploration of the "big" questions at the center of life. Her books include "Einstein's God – Conversations about Science and the Human Spirit" and "Speaking of Faith – Why Religion Matters and How to Talk about it."
The intersection of her profession (contemplating these issues and talking to the best thinkers about them) and her family life (she's the mother of an 18-year-old and a soon-to-be-14-year-old) made Modern Parenthood want to ask her these questions:
Do you think parents have a responsibility to cultivate some sort of meaning-making or spiritual sentiment in their children?

It's kind of a new phenomenon in Western history right now that we have all these kids growing up with parents who have rejected their traditions of origin, in a way people weren't free to do previously.
---