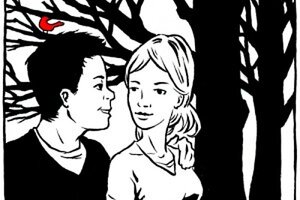 Three Many Cooks
Tony and I are on a much-needed vacation this week. Poor grad students that we are, we couldn't afford much, so we're at Mom and Dad's Pennsylvania house for the week doing what we love: cooking, eating, and drinking. We're also doing a little homework, taking long walks, and reading for pleasure. But mostly, we're cooking.
Our first night here, we made a simple but incredible sausage and broccoli pasta and enjoyed a long cheese course in front of the fire. The next night (which was much warmer) we grilled steaks and pimeton-coated potato slices and finished with my favorite winter salad: sliced cabbage with homemade balsamic vinaigrette.
Last night, we decided on a long-simmering chicken and potato curry. Since we had the time, we bought a whole chicken and I taught Tony how to cut it down into parts and how to de-skin and de-bone it. We threw the bones into the curry, too, while it cooked to give it more body and flavor.
I won't make Indian food without making naan. And since the curry already had potatoes in it, we decided to skip rice and just make the flatbreads. As I usually do, I went to our website to look for my recipe. WHAT?! I've never posted a recipe for naan? I could swear I had! I made a metal note to remedy that … ASAP.
After good old rustic loaves, naan is probably my favorite bread to make. And it's one of the only breads that I don't pull out my food processor for. In order to achieve the perfectly soft, pillowy texture I love so much, I take a little extra time and develop a little extra arm muscle in order to stir it by hand. I love that the recipe I've been using for years requires – in a quirky and unexplained way – that the dough must be stirred in the same direction for the entire time. I am not sure why this is necessary, but I always do it.
---