Israeli-Palestinian peace talks look less likely as settlers fret over freeze
As the US steps up pressure for Israeli-Palestinian peace talks, Palestinian Authority President Mahmoud Abbas is insisting on a extension of an Israeli settlement freeze set to expire next month. Israeli Prime Minister Benjamin Netanyahu has indicated that isn't likely, citing public opposition.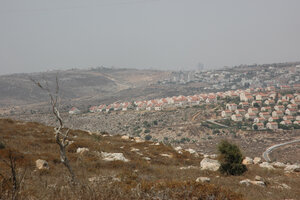 Christa Case Bryant/The Christian Science Monitor
---
Follow Stories Like This
Get the Monitor stories you care about delivered to your inbox.